PlayBook: Space Knights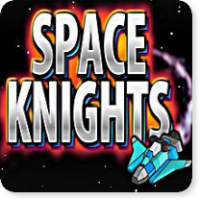 Game Description
In Space Knights, a free online turn-by-turn strategy game, players are challenged to meet mission requirements by planning the movement and attack patterns of a fleet of aircraft fighters. Players must organize their fleet and develop tactics that will enable them to eliminate invading enemies. There are different spaceships available, each with a specific type of attack. Players must use foresight to ensure that they utilize each unit to its maximum potential. Additionally, players will have to choose the paths in which their air crafts will fly, in an attempt to avoid colliding with enemy space ships. Space Knights presents the player with a number of different missions, all of which introduce new combat scenarios. Space Knights requires a small amount of reading and minimal cartoon violence, making the game well suited for children ages 6 and older.
THIS GAME IS GOOD FOR KIDS WHO NEED HELP WITH:
Planning
Developing a systematic approach for setting and achieving goals.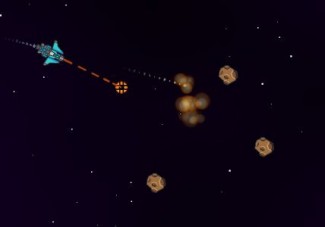 Planning strategies are inherent in any turn-by-turn game like Space Knights, where players must plot the path of their space ships before the action commences. There are ships made primarily for defense and protection, as well as faster moving ships that launch missiles, so players must take into account the strengths and weaknesses of each ship to determine the best possible plan of attack. Players must locate the enemy's position, fashion a plan of attack, and execute it, using a strategy that puts all available ships and weapons into action. If they fails to create an adequate plan, the enemy ships will destroy the fleet.
Flexibility
Adapting and adjusting to changing conditions and expectations.
During gameplay, players must adapt and change their strategies depending on the location of the enemy, and the nature of the mission. In a simple head-to-heat combat mission, players should employ a more offensive attack strategy, while an escort mission will require a focused defense. Players who are too eager to launch an attack during an escort, will most likely fail the mission, as the enemy will soon exploit the gap in the defense. Players should also experiment with different ship types, perhaps trying to send in defensive units first to provide a protective barrier, so the attack ships can move unencumbered, or send the attack units first, allowing the defensive ships to place mines in their wake. By experimenting with strategy, players will learn the most effective ways to complete missions, exercising their adaptive thinking skills.
Member Benefits
Personalized Assessments

Customized Learning Profile

Individualized Games and App Recommendations

Hundreds of Educational Technology Guides for Parents

Check out these free Game and App Guides to see what you'll receive as a member:
Games

Apps

Use this PlayTogether guide to learn how you can help your child turn Space Knights play time into a positive learning and relationship-building experience. To learn more about why playing games with your children is so important, check out our Science of Play page.
Talk Before You Play
Take a minute to talk with your child about how the Planning and Flexibility thinking skills work, and why they are important for success in school and at home.
Set Gameplay Goals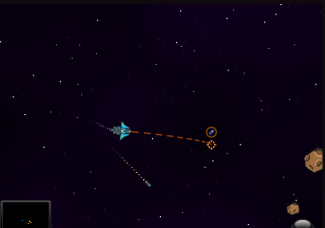 Space Knights is a single player game, so the best way to play with your child is to take turns. You can either take turns between missions, or work together by controlling individual ships. Take a moment to examine the goals below, then complete each with your child.
Gameplay Goals:
Complete the first mission using 5 moves or less.
Successfully defeat the first wave of enemies without losing a ship.
Successfully escort the larger spacecraft to its destination.
Destroy the stationary mines in level 9 using only defensive ships.
Unlock a bonus level by completing all 15 maps.
Stop and Reflect
After you have completed the goals for Space Knights, take a minute to pause the game and talk with your child about how Space Knights is exercising your Planning and Flexibility thinking skills.
Discuss the different strengths of each spaceship, highlighting the situations where defensive capabilities are more effective than heavy attacks. How can you use this information to help inform your decisions when planning your strategy?
Relate how the planning strategies can also apply when writing a paper. In an essay, your child must plan out an an argument, gather resources and save time to proof read and rewrite drafts, if necessary.
Talk about a time you or your child failed mission in the game. What poor strategic decisions were made? How did you adapt a different plan of attack and use Flexibility skills to maximize your effectiveness?
Illustrate how adapting to changes in games requires many of the same thinking strategies in adapting to and accepting changes in day-to-day activities, like when shifting between subjects at school, or changing your schedule.
Member Benefits
Personalized Assessments

Customized Learning Profile

Individualized Games and App Recommendations

Hundreds of Educational Technology Guides for Parents

Check out these free Game and App Guides to see what you'll receive as a member:
Games

Apps

Our Make it Work activities are designed to transform your child's gameplay to real-world improvements in thinking and academic skills. If you're just getting started with LearningWorks for Kids, we suggest you try them all to find which are the best for you and your child.
Introduce the Thinking Skill
Read over the Planning and Flexibility page, and then take some time to introduce this thinking skill to your child.
Explain that:
Planning is the thinking skill that helps us to develop a systematic approach for setting and achieving goals. It helps us to do things step-by-step, and to complete long-term projects on time.
Flexibility is the thinking skill that helps your child to adapt and adjust to changing conditions and expectations.
Planning Activity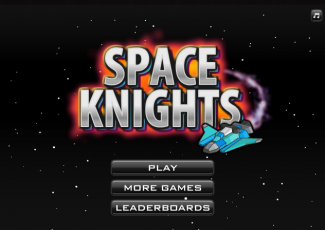 This helps to increase your child's awareness of the impact of his problem-solving approaches. For example, saying things like "I noticed that you wrote down your spelling words five times and said them out loud on Thursday, and you got 100% on the test on Friday" or "I noticed that you had a bunch of wrong answers and had to redo the math homework after you didn't write out each step of your thinking" can help your child to recognize what works and what doesn't work. Similarly, comment "out loud" on your own problem solving successes and failures, always making note of what you have learned from the experience.
Flexibility Activity
Learning by trial and error is a key component of video gaming and a necessary skill for all of your child's academic pursuits. In real-world situations, children are often more reluctant to learn the directions and expectations of a task by making mistakes and trying out something new than they would be in playing a game. Learning how to cook a favorite meal, learning a musical instrument or taking a new route to school are all valuable examples of ways to practice applying trial and error learning in appropriate situations. Make sure to talk about these efforts and experiences in light of the positive and negative aspects of the process.
Member Benefits
Personalized Assessments

Customized Learning Profile

Individualized Games and App Recommendations

Hundreds of Educational Technology Guides for Parents

Check out these free Game and App Guides to see what you'll receive as a member:
Games

Apps

---
---
You might also like:
---