PlayBook: Scribblenauts Remix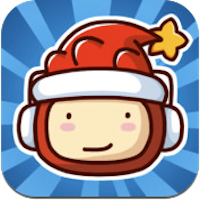 Game Description
Scribblenauts Remix is a two-dimensional puzzle game which has players solving puzzles by "summoning" a variety of objects, people, or animals into the game environment, simply by writing out the word. Maxwell, the main character, can then use or interact with these objects to complete the level. The game, which recognizes an enormous number of textual commands, will spawn objects based on the player's description. For example, if a level required Maxwell to get across a large gap, players could create a jet-pack which Maxwell can then use to propel himself to the other side. This game contains very mild violence and requires reading and writing skills, but is easy and fun to use for anyone ages 8+.
This Game is Good for Kids Who Need Help With:
Flexibility
Adapting and adjusting to changing conditions and expectations.
This game is great for kids who need help with Flexibility, as there are literally hundreds of ways to approach the game. At first the game offers simple puzzles that can be solved in many different ways, letting the player approach the game however they please. Later on though, as the game gets harder, players have fewer and fewer ways to tackle their obstacles. This means they have to be flexible and try many different words and adjectives to get passed puzzles and finish a level. A good example of this is a level in which players must stock up grocery crates with the appropriate foods, placing things like broccoli and onions in the produce section, steak and cutlets in meat section and soda and juice in the beverage sections.
Working Memory
Recalling and retaining information in our mind while working.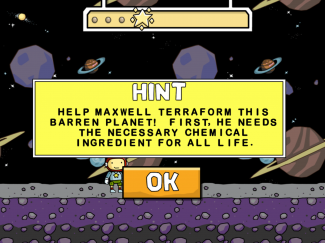 Scribblenauts Remix helps players exercise their Working Memory skills while learning to apply game mechanics and commit the uses of a wide range of objects to memory. The goals of each level vary greatly, however, players are tasked with implementing the strategies and lessons learned in previous levels to defeat new challenges. For example, players learn that different objects or people will affect the game environment in different ways. "Evil" characters who wish to attack Maxwell can be defeated by summoning an ally. Additionally, players learn that objects can be modified using adjectives to more readily suit the situations in which they are applied. In one particular level, players must defeat a crocodile to recover a lost item. Summoning a "crocodile hunter" results in the hunter becoming afraid and retreating, however, summoning a "fearless crocodile hunter" will produce the desired result. Players are introduced to the concept of modifying their summoned items with adjectives in previous levels and learn to implement this strategy as the levels become increasingly difficult.
Member Benefits
Personalized Assessments

Customized Learning Profile

Individualized Games and App Recommendations

Hundreds of Educational Technology Guides for Parents

Check out these free Game and App Guides to see what you'll receive as a member:
Games

Apps

Use this PlayTogether guide to learn how you can help your child turn Scribblenauts Remix play time into a positive learning and relationship-building experience. To learn more about why playing games with your children is so important, check out our Science of Play page.
Talk Before You Play
Take a minute to talk to your child about how the Flexibility and Working Memory thinking skills work, and why they are important for success in school and at home.
Set Gameplay Goals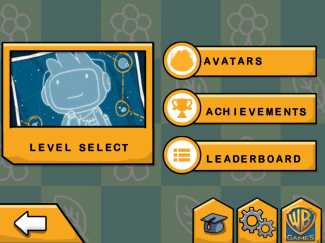 Super Scribblenauts is a single player game. After reading over the Thinking Skills pages, see if you can team up with your child, each taking turns between levels to try and achieve the objectives listed below. You can also work with your child to complete the same levels using different unique items. Completing a level three times with unique items on each attempt results in a special achievement.
Gameplay Goals:
Complete the first five levels.
Get the "Letter Lieutenant" achievement for creating 25 unique objects.
Complete the "Sharpened Pencil" achievement for using 25 unique adjectives.
Catch 50% of all Starites to become a "Starite Master."
Stop and Reflect
After gaining the "Letter Lieutenant" achievement, take some time to discuss the importance of the thinking skills at play with your child.
Discuss one of your child's favorite levels. What objects were created in order to complete a task? Try brainstorming other possible objects that could have yielded the same outcome. With your child, try identifying the advantages to the different objects and counting the number of different ways just one level could be completed.
Connect the Flexibility used in Scribblenauts Remix levels to situations at home or in school. When developing good study habits, there are a number of different methods each with its own merits. Whether creating flash cards, making outlines, or creating self-tests the desired end result is being prepared for a quiz in school. Understanding that there is more than one way to overcome a challenge can be extremely beneficial in the game world and the real world too.
Talk about a level of the game in which your child used an object that had been previously helpful. As the game progressed, did your child find that some objects were used many times to accomplish different goals? What were the benefits of becoming familiar with how some objects reacted to the environment versus others? For example, did your child learn that certain adjectives could improve the usefulness of different objects or people?
Show your child how improving working memory can be useful at school. For example, when solving math problems some strategies can be applied to many different situations. Learning order of operations, or key formulas can benefit your child's success in math.
Member Benefits
Personalized Assessments

Customized Learning Profile

Individualized Games and App Recommendations

Hundreds of Educational Technology Guides for Parents

Check out these free Game and App Guides to see what you'll receive as a member:
Games

Apps

Our Make it Work activities are designed to transform your child's gameplay to real-world improvements in thinking and academic skills. If you're just getting started with LearningWorks for Kids, we suggest you try them all to find which are the best for you and your child.
Introduce the Thinking Skill
Read over the Flexibility and Working Memory pages, then take some time to introduce these thinking skills to your child.
Explain that:
Flexibility is the thinking skill that helps us adapt to new situations and learn from our mistakes. It helps us to shift gears or change what we are doing in order to deal with different challenges.
Working Memory is the thinking skill that helps us to recall and retain information in our minds while we are working, follow multi-step directions, and solve problems in our heads.
Flexibility Activity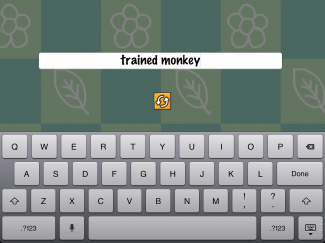 Make mistakes. Showing your child that you are not afraid of making mistakes and that you can laugh at yourself, might allow him to laugh at his own errors. Show that you are able to learn from making a mistake. You can make a mistake by going the wrong way to an activity, mixing up ingredients in a recipe, making a hole in the wall while you are trying to hang a picture, or making an error when trying to complete a crossword puzzle or Sudoku. Encourage your child to talk about how he can learn from making mistakes.
Working Memory Activity
Strategies used to help with reading comprehension can also help with working memory concerns. Help children to preview the steps needed to complete basic tasks such as getting ready for bed. Encourage them to predict what will happen if they miss a step. Then help them connect what they need to do with their previous knowledge of accomplishing these tasks. Ask them to paraphrase and summarize directions you have just given. Each of these techniques reflect some of the strategies that are often used with diverse learners to teach them how to use their previous memories and establish thinking skills to guide and direct their behaviors. If you are thinking about these strategies in regard to improving memory, you might also want to talk to your child's classroom or resource teacher for more ideas about ways to try them.
Member Benefits
Personalized Assessments

Customized Learning Profile

Individualized Games and App Recommendations

Hundreds of Educational Technology Guides for Parents

Check out these free Game and App Guides to see what you'll receive as a member:
Games

Apps

THIS GAME ALSO HELPS KIDS WITH:
Reading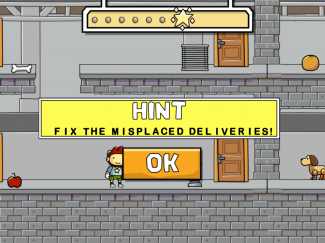 Scribblenauts Remix provides all directions and objectives through written text, as well as periodic hints during levels. Players must practice closely reading and interpreting hints and objectives in order to complete levels successfully. Many hints can be subtle, requiring players to correctly synthesize information provided in the textual hints. Practicing comprehension and inference skills through the game can help strengthen players' reading skills.
Writing
Scribblenauts Remix helps players expand their vocabulary by considering new and interesting ways to complete levels. Bonuses are granted to players who use a large variety of objects or complete the same level in three different ways, using different items each time. The game also rewards players for using a variety of adjectives, encouraging players to practice employing diversity in language. When spelling a word, the game will also offer suggestions for alternate usages and any possible corrections to spelling errors. Scribblenauts Remix is a great way to expand vocabulary and practice variety in writing.
Member Benefits
Personalized Assessments

Customized Learning Profile

Individualized Games and App Recommendations

Hundreds of Educational Technology Guides for Parents

Check out these free Game and App Guides to see what you'll receive as a member:
Games

Apps

Scribblenauts Remix & Dyslexia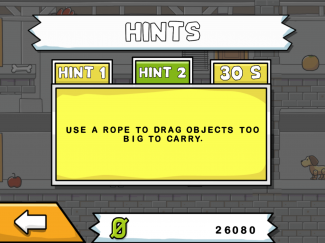 For children who have difficulty reading, writing, decoding, or interpreting text, Scribblenauts Remix can be a great way to improve confidence and proficiency without pressure. The game pushes players to expand their vocabulary  and will also display suggestions for different usages and correct spellings of words. For children who find practicing reading and writing to be an intimidating venture, try introducing this fun and creative game which utilizes important textual based instructions and hints without a time limit or other potentially stress inducing mechanisms. Your child can learn to more accurately read and understand texts and directions while having fun creating an enormous variety of useful objects.
How to Use Scribblenauts Remix for Children with Dyslexia:
Ask your child to read the hints and instructions for a particular level to themselves. When  your child has finished reading ask if they can tell you what the goal is for the particular level. Did your child understand what was being asked of them? Does your child have any ideas for what objects might useful to achieve the goal?
When beginning a new level, ask your child to write down a list of possible objects to be used. Your child should be sure to spell each object and adjective correctly, or the game may not understand. Some objects are useful in multiple instances. Your child should practice to be comfortable identifying different words which they can pair visually with the cartoon image of the object during gameplay.
Create a short list of steps to completing one or more Scribblenauts Remix level. Writing each step, including what objects should be used, grants players a chance to become more familiarized with a multitude of words, phrases, and adjectives. Creating familiarity in the text as well as comfort with reading can benefit your child's goal of becoming a proficient reader and writer.
Member Benefits
Personalized Assessments

Customized Learning Profile

Individualized Games and App Recommendations

Hundreds of Educational Technology Guides for Parents

Check out these free Game and App Guides to see what you'll receive as a member:
Games

Apps

---
---
You might also like:
---