Kids' Zone
It's true, playing video games can actually change the size and structure of your brain. Just like taxi drivers in England who have a larger hippocampus because of the need to memorize the 25,000 streets within London, playing video games, such as Tetris, has shown to increase the cortical thickness of player's brains.
Did you know that playing memory games increases your brain activity in the prefrontal cortex, the most advanced part of your brain? What does this mean? Simply that playing certain types of games for an extended period of time can change your brain in a positive way. However, you do need to be careful not to overuse parts of the brain by playing the same games time and time again. 
Continue reading
---
Forget Everything You've Ever Heard, Video Games Are Good For You!
New research is proving that you can actually make your brain work better by playing your favorite video games. You see, when you're trying hard to overcome a challenge in a video game, you're actually exercising your brain and making it stronger, just like playing sports can exercise your body and make it stronger.
The best part is: by exercising your brain with video games at home, you can actually help yourself get better at your school work, too!
At LearningWorks for Kids, we'll teach you how to make the most out of this video game learning, improving your brain at each of these skills: Working Memory, Planning, Organization, Focus, Self-Control, Self-Awareness, Flexibility, and Time Management.
Video Games Are Good For Your Brain!
Did you know that playing video games can be good for your brain? Scientists who study the brain have found that video game play can improve how your brain works.
For example:
Playing puzzle games like Tetris or Peggle can increase the size of your brain's cortex. The cortex is the most modern part of your brain, and it plays a key role in memory, attention, and language.
Playing action video games can help train jet pilots and surgeons! Action video games can help you to think more quickly and can improve your ability to pay attention to the most important things that are happening around you.
Playing video games that "work out" your memory skills can improve your ability to remember things and to perform well on tests and quizzes at school.
.... but not all games are good for you.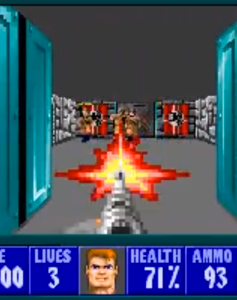 There is no question that playing video games will change your brain, but video games might not always be good for you.
For example:
Some violent video games can have a negative impact on how your brain handles emotions.
Spending too much time playing video games can make it harder for you to pay attention at school.
Playing too many violent can make you less sensitive to aggression and violence. This means that you could become more likely to be aggressive with your friends and classmates at school.
Video Games Can Build Your Brain!
Your brain is like a muscle. If you want to build up your arms or your legs, then you can work out, lift weights, or do other types of sports and exercises.
The same idea applies to building your brain.
The games that we recommend will help you build your brain, but remember -- too much of a good thing may be bad for you. For example, if you drink too much milk, then you are likely to feel bloated and uncomfortable, and if you eat too many beans ... then, well, you probably know what will happen.
The same goes for playing too many video games. If you do nothing but play games, you might find yourself sitting around too much, ignoring your friends, or doing poorly in school. That's why it's so important that you "cross-train" your brain by also doing things like physical exercise, outdoor play, reading, and eating a healthy diet.
Finding a balance between video games and other activities will help you to improve your thinking skills, while still having fun!
Introducing Thinking Skills
Here at LearningWorks for Kids, we use video games and other digital technologies to improve eight core thinking skills: Focus, Flexibility, Organization, Planning, Self-Awareness, Self-Control, Time Management, and Working Memory. Our Thinking Skills help you to solve problems, set goals, get your homework done, and do better in school. To learn more about each of these Thinking Skills and fun ways that you can improve them, click on a Thinking Skill below:
Flexibility is the thinking skill that helps you to adapt and shift your approach to changes in your situation.
Self-Awareness is the thinking skill that helps you to understand your thoughts and feelings as well as those of others.
Focus is the thinking skill that helps you to get started on tasks and to keep up the attention and effort levels necessary to complete them.
Self-Control is the thinking skill that helps you to control and manage your feelings and actions.
Organization is the thinking skill that helps you to keep objects or ideas in order so that you can reach a goal.
Time Management is the thinking skill that helps you to be efficient in how you start and complete tasks.
Planning is the thinking skill that helps you to figure out the steps that you need to take in order to reach a goal.
Working Memory is the thinking skill that helps you to remember something while you are doing something with that thought at the same time.
Video Games Can Help You With Reading, Writing, and Math!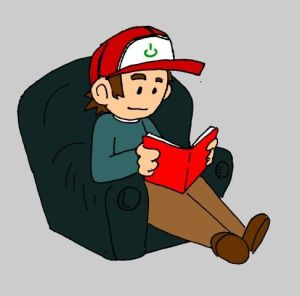 Reading
As you probably know, reading is one of the most essential skills if you want to do well in school. However, reading does not come easily for every kid. If you want to become a better reader, you'll have to practice, practice, practice.
Writing
Writing is a difficult skill that can take a long time to learn. Not only do you need to have good handwriting, you also need to know how to organize your thoughts and express them in a way that your teachers, parents, and peers can understand.
Math
Math skills are very important. Not only will you have math classes every year in school, when you grow up you'll need to use lots of different math skills both at work and in your everyday life. If you want to be successful, you'll need to understand more than just addition, subtraction, multiplication and division. You'll need to learn to apply your math skills in lots of different ways, too.
To start learning now, go to our Games Page to find video games that help improve Reading, Writing, and Math. Just make sure that you Play Together with a parent, teacher, or other adult to get the most out of the game.
Head over to our Beyond Games Page to find lots of fun ways to use gadgets, apps, and websites to help you improve your academic skills, too.