How LearningWorks Works
Making LearningWorks for Kids Work for Your Kids.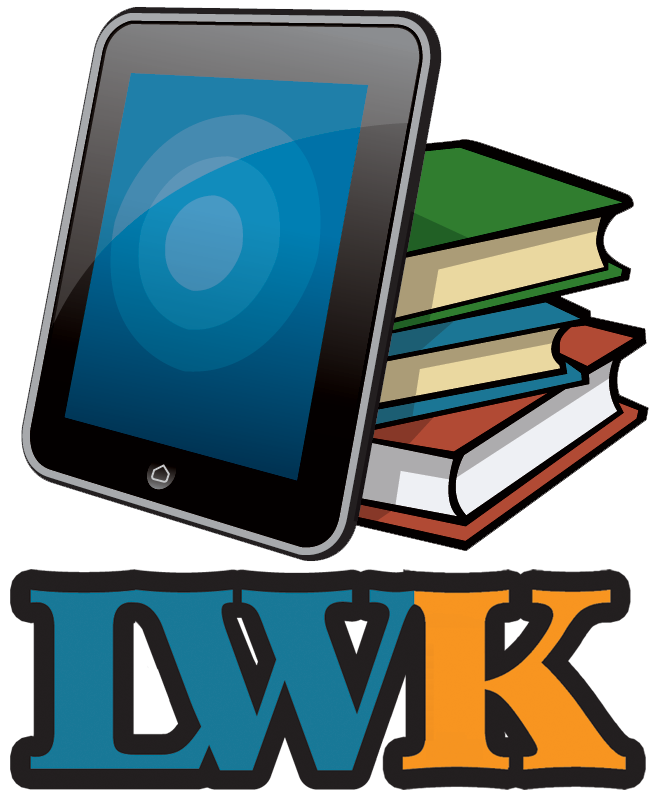 While playing popular video games and using interactive digital media, children are practicing important thinking and academic skills that may help them in their daily lives. LearningWorks for Kids provides tools and prescriptions to show you how to identify, discuss, and apply (or as we say it Detect, Reflect, and Connect) kids' technology play into real world learning.
Here's the best way to use LearningWorks for Kids:
Read over the How it Helps tab on the PlayBook so that you'll understand how the selected skill is being used in the game or technology.
Go to the Play Together tab and either watch your child play the game, or preferably, play the game with them, trying to achieve the specified goals. Use the Stop and Reflect steps to consider how the game skills might help your child in her daily activities.
Click on the Make It Work tab for activities that practice the game-based skills and tie them to real-world applications. These activities are usually best done with your child after she has finished playing the game and using the Beyond Games technology.
Selecting Academic and Thinking Skills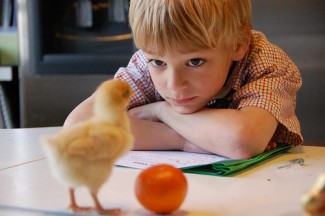 Not all video games and digital technologies are created equally. In order to find the best tools to help your child, you must first identify the specific thinking and academic skills that you both wish to improve. You may already have an idea about this from discussions with your child's teacher or from your own observations. The LearningWorks for Kids model is based upon individualizing a "prescription" for each child in order to achieve the best results.
Here's how to select the skills, Games, and Apps+ to help your child:
1. Get your child involved right away. Kids who are partners in their goal setting are persistent, more enthusiastic, and better learners.
2. Read through the Thinking Skills and Academic Skills pages. Encourage your children to go to the Kids' Zone to watch videos and read comics that describe each of the 8 thinking skills.
3. Once you've identified the skills that you wish to work on, go to the Games and Beyond Games pages where the filters make it easy to identify the best tools to help your child practice and develop the identified skills. Attend to age ranges and to your child's preferences in game genres and technologies. Choosing games together with your child is likely to help them be a partner in the goal setting.
4. Select additional games after completing your initial choices. Improvement in this area relies on choosing the best tools, as well as the intensity and duration of practice, just like if your child were involved in a physical exercise or academic training program.
Playing Together with your Child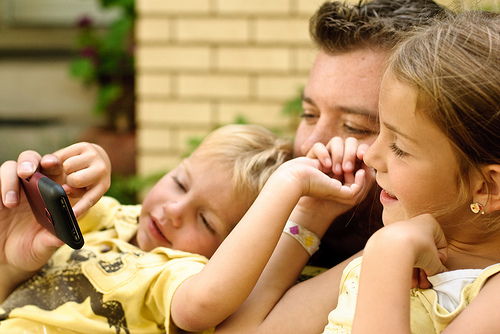 Parents traditionally use gameplay with their children as an opportunity for teaching. Think about the times that you've played a sport, a board game, or done an art project with your child, and used it as an opportunity to teach them skills such as sportsmanship, sharing, problem-solving, or adaptability. Unfortunately, parents are often unsure about what video games and technologies can teach children, how to play them with their kids, and most importantly, how to use them in the right manner to teach them. Our PlayBooks provide you with specific strategies about doing so.
The issue of playing together has become a powerful calling card amongst many parenting organizations who have previously had concerns about video games and other digital technologies. Researchers have coined the term "joint media engagement" to describe the importance of parents using video games and other technologies with their kids. They have pointed out how playing games and using technologies with your kid leads to increased learning, improved family communication, and opportunities for your children to demonstrate their interests directly to their parents.
Here's how to use our Play Together strategies to help your child learn:
Talk before, during, and after gameplay. Metacognition, or encouraging your child to think about their game-based thinking, leads to understanding and growth.
Choose gameplay goals with your child.
Have fun playing the game with your child!
Reflect on gameplay, emphasizing the use of the targeted thinking or academic skills.
Direct your discussion to how these same skills are useful in daily activities, by using the "Stop and Reflect" steps.
Making it Work
Your child will learn from their gameplay. While learning may be limited to getting better at the game they are playing or other similar games, there is a great potential for acquiring skills that go beyond the game. The key to successful game-based learning is in generalizing or transferring game-based skills to other activities.
One of our most important missions at LearningWorks for Kids is to help parents and educators understand how to effectively use video games and technologies as tools for learning and for generalizing real-world skills. This is particularly important for Alternative Learners, for who by definition, experiencing difficulties in generalizing skills, may be a core deficit.
The "Make it Work" tab provides activities that connect the thinking and academic skills used in the game to real world practice opportunities. Here's how to use our Make it Work strategies to help your child learn:
Become familiar with the skills that your child needs to practice by reading our thinking and academic skills pages and posts.
Encourage game and technology play as an opportunity to practice these skills.
From the outset be clear with your child that this is not "all about fun and games." You will ask them to talk about their video game and technology play.
Engage in the practice activities directly after game play as well as at other times when similar situations present themselves.
Latest How LearningWorks Works Articles
None found.