Apps+: Google Drive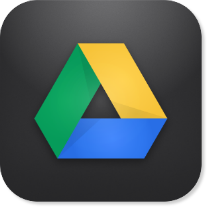 Description
Google Drive is a cloud-based storage platform, where users can store up to 5 GB of data free. Google Drive hosts Google Docs, a collection of productivity-based programs that allow users to create and store text documents, spreadsheets, and presentations. The site's mobile app makes it easy for users to access their important documents anywhere. Changes made to documents are saved immediately, and edits can be made at any time. Users can upload other forms of media as well, like photos, songs and video. Through a monthly subscription, additional storage space can be added to the online archive. Google Drive functions as a great medium for communication, too, as users can send messages and share content with their friends, family, classmates and co-workers. Although there is no inappropriate content inherent in Google Docs, parents should always monitor content children share over the internet. Due to its simple nature and relative ease-of-use, Google Drive it best used for children ages 8 and older.
THIS APP IS GOOD FOR CHILDREN WHO NEED HELP WITH:
Organization
Arranging and coordinating materials in order to complete a task.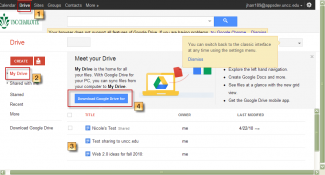 Google Drive's web-based tools make it easy for users to prioritize and organize data. The ease in which users can share, save and create using Google Drive makes it one of the premier productively programs available. It allows users to clear a cluttered hard drive – and makes the external hard drive nearly obsolete. The shift to Google Drive – or any cloud based service — eliminates the threat of losing documents. Because Drive automatically saves every few seconds, users can rest assured that they will not lose data due to a computer crash. When a device unexpectedly breaks, all existing content uploaded to Drive will be unharmed, as it was saved in the cloud. With the mobile app, users will always have access to their documents, and develop the sense of preparedness for work and school that cloud storage provides. Furthermore, the app allows documents to be stored within a series of folders, making it easy to arrange information logically so it can be quickly located and accessed later one.
Self-Awareness
Understanding our own actions, thoughts and feelings. The management system that Google Drive employs makes it easy for multiple users to share files and work together on various projects. Groups can easily collaborate and chat as they work, allowing them to actively create and edit seamlessly within Google Drive. What separates Drive from other cloud storage platforms is its function as a sharing tool. Users can share photographs, work memos, schoolwork, or anything that they create. Google Drive's functionality is best described as a cloud-based sharing system. Through sharing content and communicating with others, users enter into a level of social interaction and collaboration that cannot be matched by other cloud-based storage apps. Thanks to the ease in which work is shared, users can receive immediate feedback from sent content in an environment that fosters interaction.
Writing
Google Drive is also a highly functional word processing program. With an automatic save function, users will never have to worry about losing data. A word count and spell check feature helps users to monitor and correct their mistakes, and the there are a variety a font and paragraph options that give users the feel of using Microsoft Word. Users can write essays for class, rework notes, and share group work with peers who have Gmail accounts. Multiple edits can be made to a page simultaneously, allowing written group work to be done on separate computers.
To get the most out of Google Drive, try some of the specific suggestions below, or let us know how you use this app in the comment box at the bottom of the page.
Organization Activity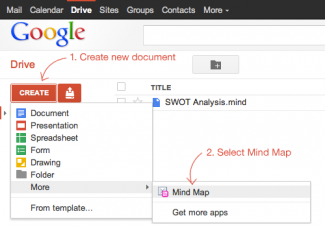 With your child, begin to clear out the hard drive of your home computer or laptop by filing all text documents into Google Drive's cloud. Stress the importance of keeping an organized filing system. In addition to taking up space on the hard drive, documents that exist only on one location can become an impediment when attempting to share and review content. Introduce your child to Google Drive's suite of organization features, as it even allows your child to see the revision history of any document he created while using Google Drive. 
Self -Awareness Activity
Allow your child to choose one or more "study buddies" from his classes. Once they share their Google Drive information, they should utilize the app to review and refine what the other has written. For essays and term-papers to free-form writing exercises, encourage your child to critique and accept criticism from his peers. While it may seem like an extra step in the writing process, often the most complete papers are written after going through a few drafts and reviews. Comparing work with others can allow your child to find areas where he needs improvement as a writer, and make concerted attempts to strengthen his weaknesses. Grades do not always offer the best representation of your child's work, so working with others and discussing work — even through messages — will help your child to write stronger, more fleshed-out papers, while having the opportunity to do the same for his classmates.
Writing Activity
If your child's teacher permits, allow him to use Google Drive to do in class writing assignments. All his work saves immediately so he can pick up where he left off when he starts his homework. Because Drive allows multiple users to edit the same documents concurrently, you could also try to play a writing game with your child. Alternate sentences with your child to tell a funny every sentence you alternate with your child to create a funny story.
Google Drive & ADHD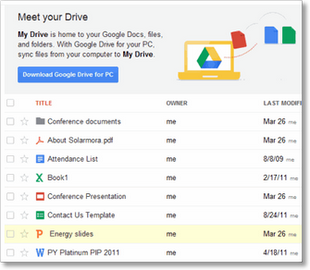 Children with ADHD sometimes find it difficult to make adjustments to their approach to study, given the limited feedback that poor grades provide.Feedback is an important part of the learning process, and Google Drive makes it easy for children to share their work with parents and peers, allowing them to receive constructive criticism and refine their work to a level they might not achieve otherwise. It also helps to create an always-accessible online archive of related materials, which can go a long way for children who struggle to keep their work organized.
How to Use Google Drive for Children with ADHD
Children with ADHD sometimes struggle to carefully look over their own work, so the social aspect of Google Drive can benefit in this regard. Have your child get into the practice of doing peer reviews with friends, or take time to look over the work yourself. By saving work to the cloud, your child can upload a work-in-progress for an upcoming project or book report, and have you or a friend read over the work later and make suggestions. Using the chat function, others can input "in-text" notes into the work. By spreading daunting academic tasks out over a few days and having a group to help, children with ADHD are more like to do thorough work that might not be achieved if done alone.
Children with ADHD should work to enhance the organizattion of their Google Drive archive. In their profile children can include videos, pictures, pieces of work, and extended blog-type posts, to solidify their online presence. Folders can be created to store similar content, so have your child create one of each class subject. Then have him upload important study materials and other resources related to each subject into the folders. This can help children with ADHD feel less disorganized, as important documents are never misplaced when sitting within Google Drive.
The on-screen dialogue box shows children all of their contacts who are currently using Google Drive. A green color indicates they are active, orange if they or idle, and grey if they are logged off. Children who share classes together should meet at a designated time each night, using the dialogue box to chat about things in class that may have been confusing. They can even quiz each about class content in preparation for exams. Google Drive allows for active study and discussion outside of the classroom setting, a department of academia in which children with ADHD often struggle.
While Google Drive represents one of the better cloud-based storage platforms, there are quite a few others. Below are a few examples of similar alternatives to Google Drive; let us know which one works for you in the comment field at the bottom of the page.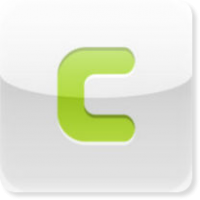 Cubby Cubby is another cloud-based storage app, that offers up to 5 GB of space for free. Be sure to look at our Apps+ page for more information.  
Dropbox Dropbox is one of the earliest cloud-based storage applications, and is very similar to Cubby. Find out more on our Apps+ page.  

iCloud A product of Apple, iCloud offers subscription based cloud space to users who wish to share content across platforms. Check our Apps+ page to learn more.
---
---
You might also like:
---