Social emotional learning (SEL) skills help young children to recognize and manage their emotions, to be able to care and cooperate with others, handle stress, and manage their lives. SEL skills help kids to communicate, collaborate, and to develop a sense of self awareness that is crucial for getting along with others. We can improve SEL by teaching it in school and engaging in activities where specific skills such as collaboration and communication are necessary to complete a task successfully.
Kids typically learn about these skills from parents and peers. Most kids seem to absorb these skills from their
observations and interactions with others. However, some kids have more difficulty learning SEL skills. This may be due to poor modeling, high levels of family stress, or learning and psychiatric concerns. For example, kids with anxiety, ADHD, and Autism Spectrum disorders often struggle with social emotional learning skills.
A powerful strategy for teaching SEL is to read books with about developing these skills. The best books are humorous, show kids who struggle with their social emotional learning skills, and then demonstrate methods to resolve these problems. Here are our suggestions for the 5 best books for teaching social emotional learning (SEL) skills to children
Social Rules for Kids – The Top 100 Social Rules Kids Need to Succeed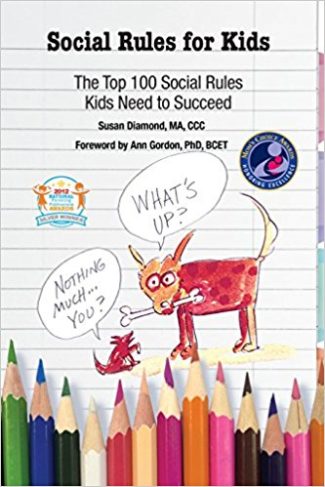 Ages 6-13
"Social Rules for Kids – The Top 100 Social Rules Kids Need to Succeed helps open the door of communication between parent and child by addressing 100 social rules for home, school, and the community. Using simple, easy-to-follow rules covering topics such as body language, manners, feelings and more, this book aims to make students lives easier and more successful by outlining specific ways to interact with others on a daily basis.'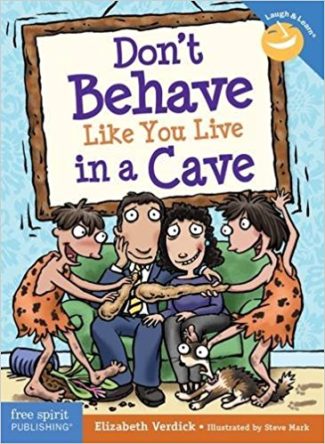 Don't Behave Like You Live in a Cave (Laugh & Learn®)
Age 6-12
"This book helps readers learn to make thoughtful, deliberate, positive behavior decisions. Behavior issues addressed include small ones, like talking or blurting out in class, as well as bigger ones, such as fighting"
How to Take the Grrrr Out of Anger (Laugh & Learn®)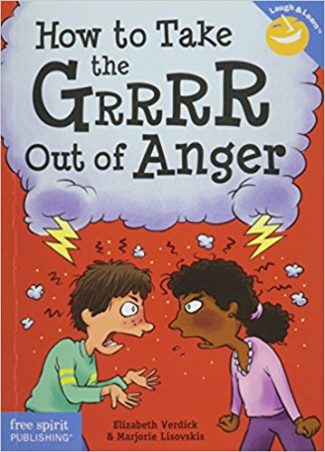 Age 6-12
"These anger-management tips guide kids to understand that anger is normal and to learn they can express it in healthy ways. The book teaches them how to recognize anger in themselves and others, how to handle situations and emotions (loneliness, guilt, frustration, fear) that lead to or mask anger, and how to deal with the anger they feel."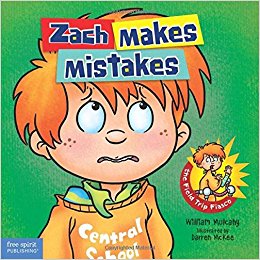 Zach Makes Mistakes (Zach Rules Series)
Age 5-11
"Using an easy-to- remember tool, the Key to Mistakes, she shows Zach and readers a simple three-step process: Detect (find the reason for the mistake), Correct (fix the mistake if you can), and Reflect (think back about your mistake to find what you can learn from it). Backmatter includes a short note to help teachers, parents, counselors, and other adults reinforce the books' messages and practice the skills with their kids"
How to Make & Keep Friends: Tips for Kids to Overcome 50 Common Social Challenges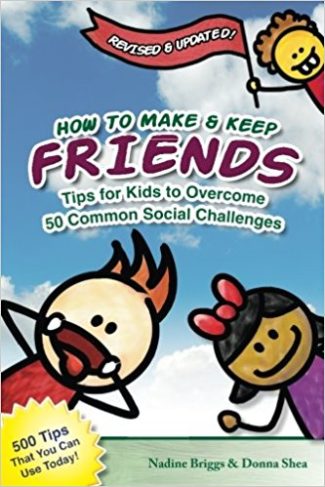 Age 5-13  "How to Make & Keep Friends: Tips for Kids to Overcome 50 Common Social Challenges offers social skills and friendship advice presented in a reference guide format, using lists to easily find tips and strategies on a specific topic or social situation to help kids find and make friends"
Featured image: Flickr user Hoan Do