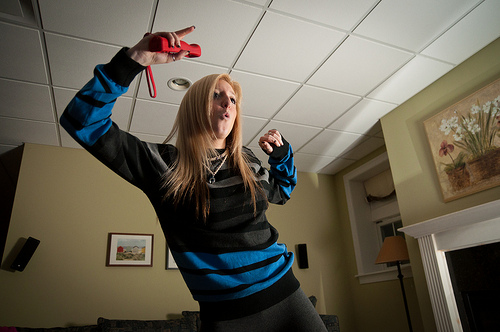 Did you know that playing action-based video games like Cave Story and Batman Arkham Asylum can actually make you think faster or process information more quickly? There is also evidence that action-based video games might help if you are dreaming to work in the military or need to quickly identify things that are out of the ordinary in your world.
Scientists are not yet certain that these games will help you to get your math homework done faster or finish your reading assignments in a flash, but, there is some reason to think that if you can train your brain with a variety of different action-based video games such as Marvel Ultimate Alliance 2 and active games such as Wii Sports Tennis that you may be able to execute a number of skills faster.
For example, there is some excellent research that shows how playing dance games can improve reading comprehension. Playing action video games might also help you if you want to become a surgeon, as studies show how doctors who play action-based video games make less errors and complete surgery more quickly than those who don't play action-based video games.
If you want  to think and process information faster, play a variety of action-based and movement video games, exercise your mind and body in activities such as art, reading and and sports and eat a healthy diet. Just remember that video game play is only one tool in self-improvement.
---
---